My name is Nicarra60 and I'm addicted to Sims multiples
First there was the sweeping wave of twins that hit Pleasantview and surrounds. Three family lines, all of whom had twins due to unsuspecting pregnant wives eating cheesecake during their pregnancy. And every one of them had twins.
Worse in the next generation was a house with lots of Sims already, 2 pregnant females. They both ate cheesecake and this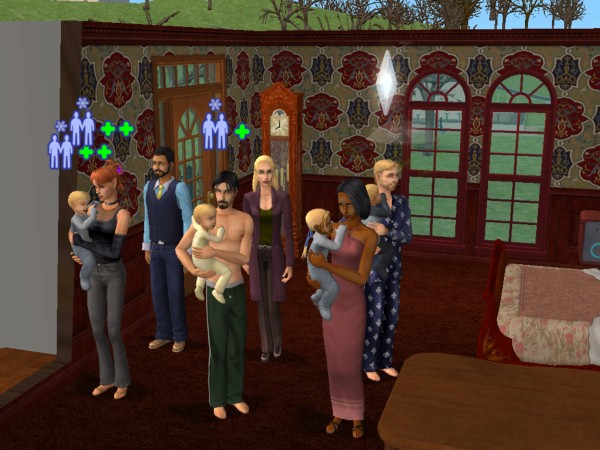 was the result.
And now poor Sam should be shuddering in those sexy boots cause I have this urge toward multiples. He can easily get fertility treatment. I think Rachel can too. I know she could watch some kids tv and listen to kids music.
I am Nicarra60 and I love Sim twins. :)